Fortified Roofing
Mobile, Alabama's Fortified Roofing Specialists
GET A FREE ESTIMATE TODAY!
Fill out the form to get started.
What is Fortified Roofing?
Created by the Insurance Institute for Business Home & Safety, the Fortified Home program offers superior storm protection to your home through exceeding minimum building code requirements. A Fortified Roof system includes re-nailing your roof deck, taping the deck seams, and installing a high wind & impact resistant shingle. This helps keep your roof on and the water out during severe storm events. The Alabama Department of Insurance has also mandated that all homes built to Fortified standards are eligible for discounts on home insurance premiums.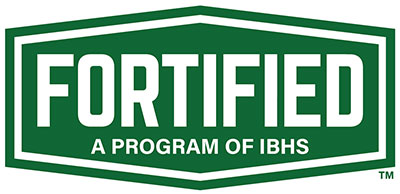 We are Fortified Roofing experts in Mobile, Alabama!
Call now for your FREE no-obligation estimate!