Financing
Let us help make your new roofing project affordable.
GET A FREE ESTIMATE TODAY!
Fill out the form to get started.
There is no denying that purchasing a new roof for your home outright can be a costly project.
The average cost for a new roof system can range from $5,000 up to $50,000 or more depending on the size of your home along with a multitude of other factors. That can be a lot of cash to pull together at once.
That is why RainTight Roofing & Construction is here to work directly with you to present different financing options to help make your new roofing project as affordable as possible. Here are some different ways to finance your new roof.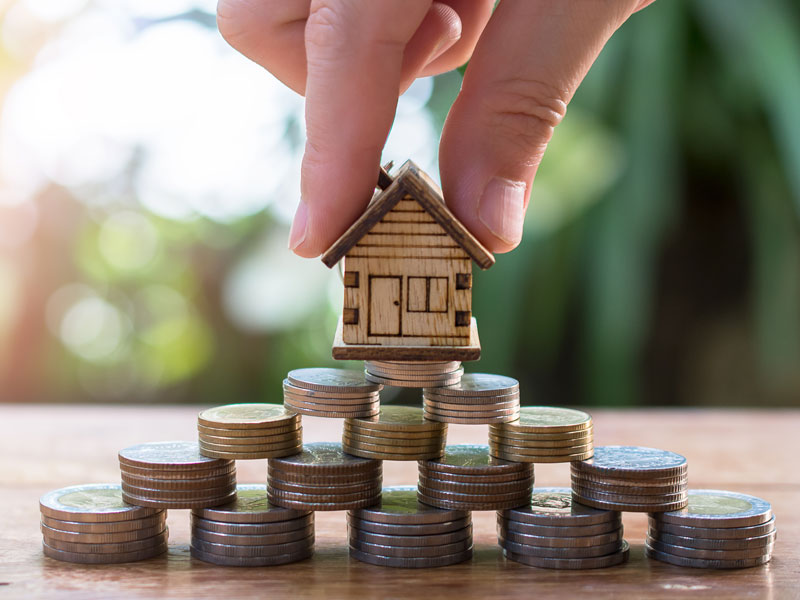 A few options for financing roof repairs…
Homeowner's Insurance
If you have an active homeowners insurance policy, you may be eligible to get your roof replaced if it has been damaged by a covered peril such as wind, hail, etc. If your roof has damage that you are not sure is storm related, one of our professional inspectors can assess it directly and advise you if filing a claim is the right option for you.
Home Equity Loan
For homeowners with equity built up in their home, a home equity loan might be a good option. Your home's equity is calculated by taking the current value and subtracting how much you owe on your mortgage. By taking out a home equity loan, your home's equity acts as collateral for the loan. With that said, make sure to borrow responsibly since defaulting on payments may cause you to lose your home.
Personal Loan
Another option to finance your roofing project is a personal loan. With a personal loan, you work with a bank or credit union to borrow up to a set amount. Personal loans usually do not require any type of collateral, so you do not have to put your assets at risk. However, downsides to personal loans usually include shorter loan terms (meaning higher monthly payments) and higher interest rates depending on your credit score.
Acorn Finance
RainTight Roofing & Construction has partnered with Acorn Finance to directly offer home improvement loans to our clients. Benefits of financing through Acorn finance include:
• No impact to credit score to get pre-approved
• Competitive interest rates and loans amounts of up to $100k
• No prepayment fees
• Get funds deposited quickly
Call now for your FREE no-obligation estimate!